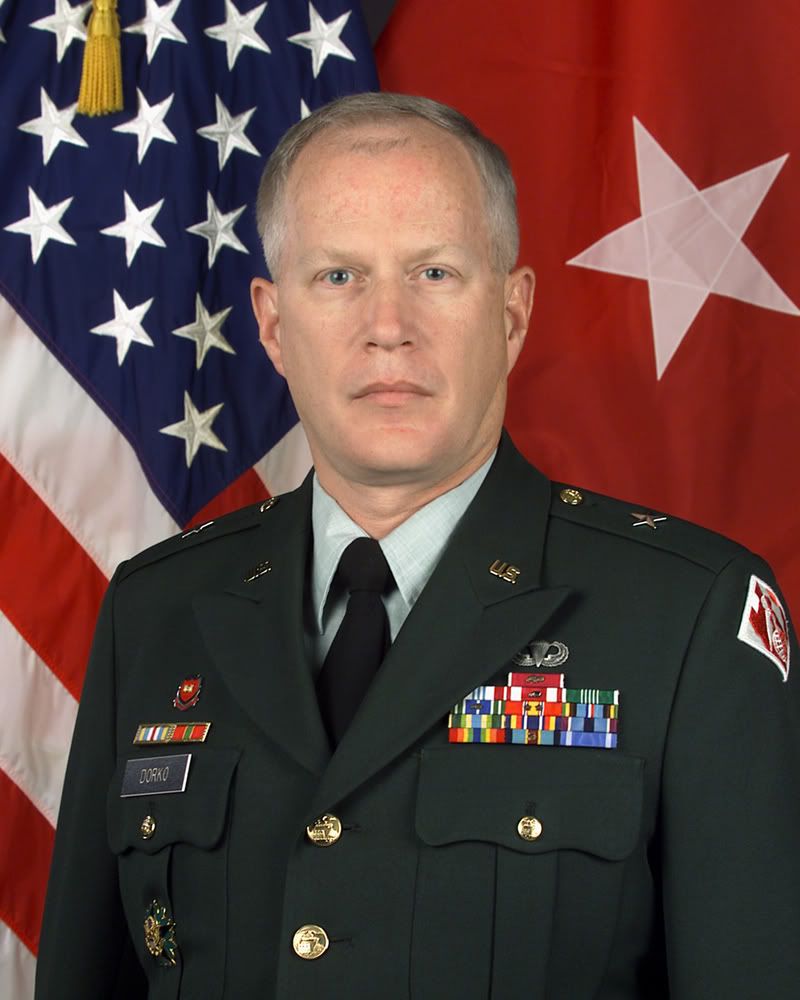 Brig Gen Jeffrey Dorko
is the highest ranking military personnel to be
injured by an IED
Dorko was in stable condition and was evacuated to Landstuhl Regional Medical Center in Germany. His injuries aren't life-threatening. A second soldier wounded in the attack was treated and released. Dorko is commanding general of the Gulf Region Division.
US Military casualties
are still a daily occurrence in Iraq.
Barack Obama tours on his campaign with
Rev. Donnie McClurkin, a Gospel Singer who says prayer cured him of his gayness!
hallelujah!
John Philbin's new job is on hold
after his fake FEMA news conference giving updates on the fires in California.
Just another right wing nutjob (below) with no chin says people on the left have no soul and we should be more concerned with illegal immigrants (who come here seeking a job and better life for their families), more than the war. He seems to feel this illegal war intentionally brought upon the American people by the Bush administration based on an intentional lie that has killed over 4,000 American military and 100's of thousands of innocent Iraqis, isn't important but we should help them up the hate on people crossing our borders!
Ahmed Chalabi
whom our administration paid $300,000 per month to give us false information leading up to the war and invasion of Iraq, whom has his own spreadsheet of scandal and sleaziness, continues to be the "darling of the neocons" and is
applauded by Petraeus
.
Argentina's 1st Lady
who refused to show up for any presidential debates and spent most of her time abroad, has won their latest presidential election. (eh??!!)
Watchdog Groups demand explanations for 5 million missing White House emails
. So far this illegal behavior by Bush's administration is being ignored, as they've shown us many times before, the Bush administration feels they are above the law and can ignore rules, regulations, and subpoenas.
The GAP takes action
after being caught up in the mix of child labor in India
scandal