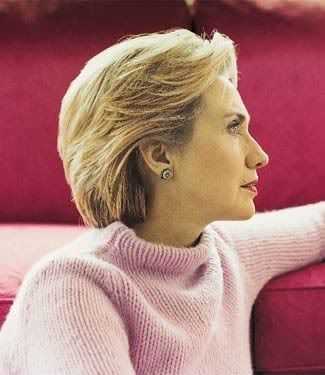 Sen. Dianne Feinstein hosted the private meeting last night between Sen. Barack Obama and Sen. Hillary Clinton, at her home. As she tells
CNN
the two met at 9 pm for about an hour with no one else in the room and mentions they were laughing. Hillary called Feinstein late in the afternoon to see if she could use her house. Campaign aides were there but waited in the study until they were done speaking.
More from the
New York Times
: "The California senator had set up two chairs facing each other. She served them water. Nothing else. Two aides were sent to the study. And Secret Service agents stayed outside."
Mrs. Feinstein said she did not ask what was said. But outside the Senate chamber she said she hoped the 2 candidates "had gotten some time to decompress and discuss the road ahead".
She also said "Mrs. Clinton was intent on respecting the views of her supporters and looking out for the interests of her staff, as the general election unfolds".
Note: This just (seems) to go to prove how incompetent the media reporting is. They ALL said yesterday this meeting took place at Hillary's house. Now it's not the case.
.