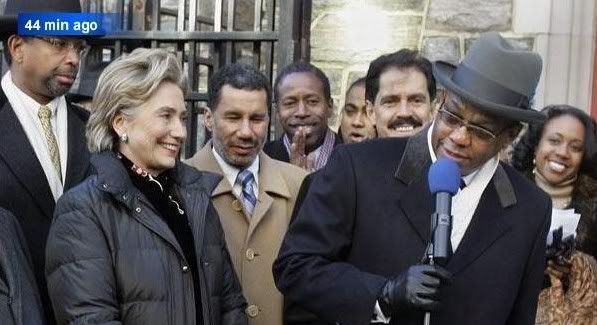 Hillary picks up an important endorsement from the
Rev.Dr.Calvin Butts
of the
Harlem Abyssinian Church.
PROMINENT NY MINISTER ENDORSES NY SENATOR HILLARY CLINTON

NEW YORK -- Hillary Clinton returned to Harlem's historic Abyssinian Baptist Church Sunday to pick up the endorsement of its minister, a prominent figure in New York's African-American community who made a point of explaining why he was supporting her and not her chief rival.

The Rev. Dr. Calvin Butts cited his long relationship with the senator and her work on education and healthcare among the reasons for backing her and shared that he had received phone calls from people in the black community questioning his decision ...