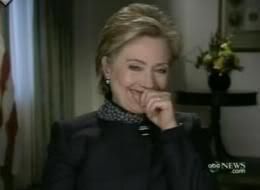 Quote of the Day
"It was a big sigh of relief when he endorsed you."-- Sen. Hillary Clinton, quoted by the
Wall Street Journal
, to Sen. Barack Obama and Sen. Ted Kennedy on the Senate floor yesterday. They were joking about how Obama ended up losing Kennedy's home state.
February No substantial polls available
9th - Louisiana P 67D Red State - adv Obama
9th - Nebraska C 31D Red State may be in play
9th - Washington State C 97D Blue State
10th - Maine C 34D Blue State - adv Obama
12th - Maryland P 10D Blue State - adv Obama
12th - Virginia P 101D Red State may be in play - adv Obama
19th - Wisconsin P 92D Blue State
19th - Hawaii C 29D Blue State
States where I list advantage-Obama is because there are some newer polls showing Obama with a huge lead in those states. The rest of the states, no info at all. Caucus states he has a huge advantage in, since there is only a 2 hr time frame that people can vote (instead of the all day system that primary's embrace). Adults tend to work for a living and can't just go at specific 2 hour time frames to vote, where Obamanites, tend to be very young uncommitted new voters, ready at a moments notice to help Obama swarm this nomination.